Earlier in November, JavaSticks had the pleasure to be one of the featured tea companies at the 3-day Chicago International Tea Festival! We met a lot of lovely people from all over the world and saw an intense variety of different types and flavors of teas as well as brewing methods. Our JavaSticks booth, however, was the only company at the show featuring a tea stick.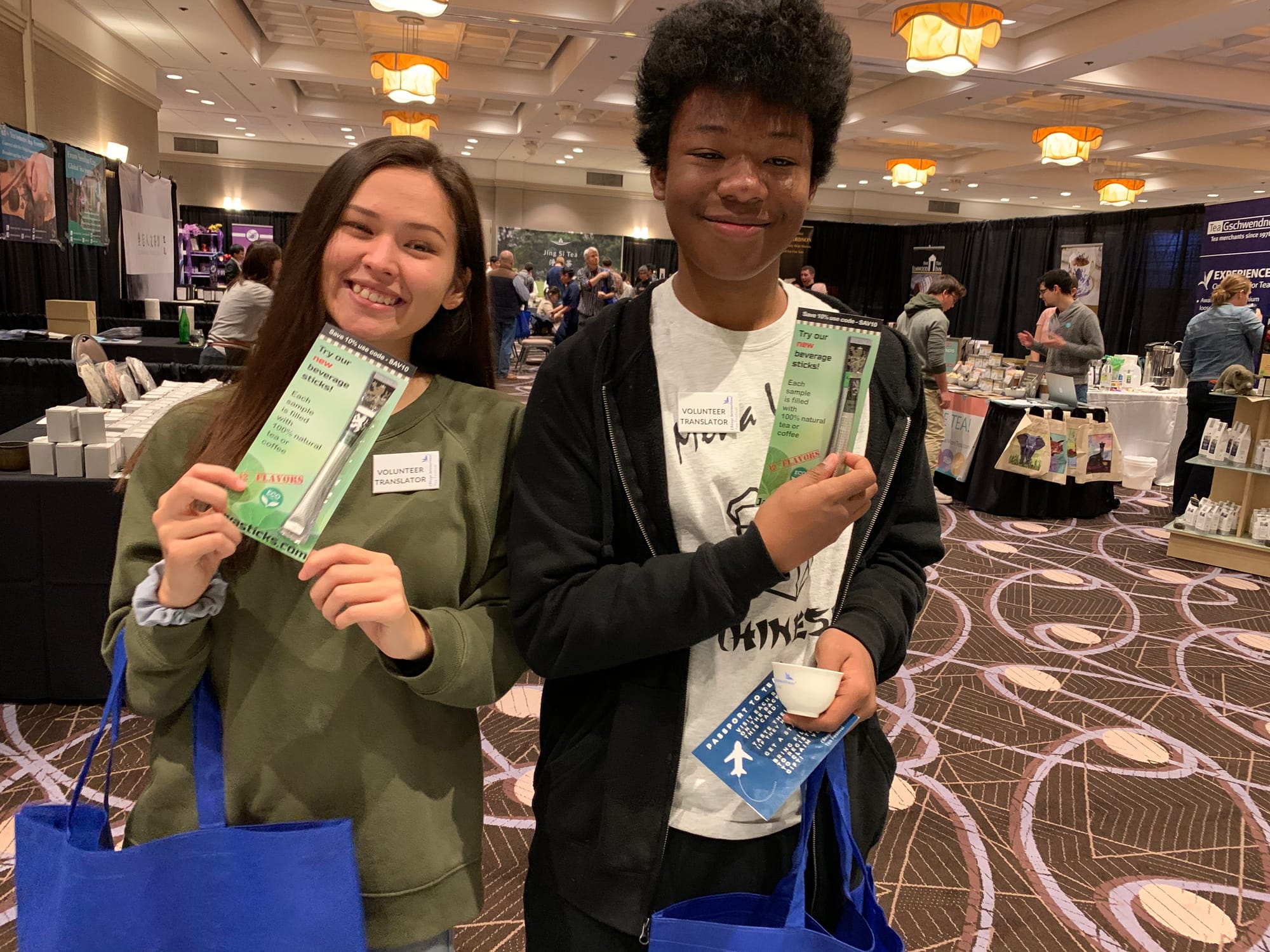 As mentioned, we met a lot of people from all over the world, vendors and guests alike! There were people from all over the U.S (our booth neighbor was from New York) and others were from Kenya, Austria, Great Britain, China, Peru, Mexico, India, and more! This worked extremely well for us because our product was designed to be convenient for travel and here we were, in a hall filled with traveling tea enthusiasts!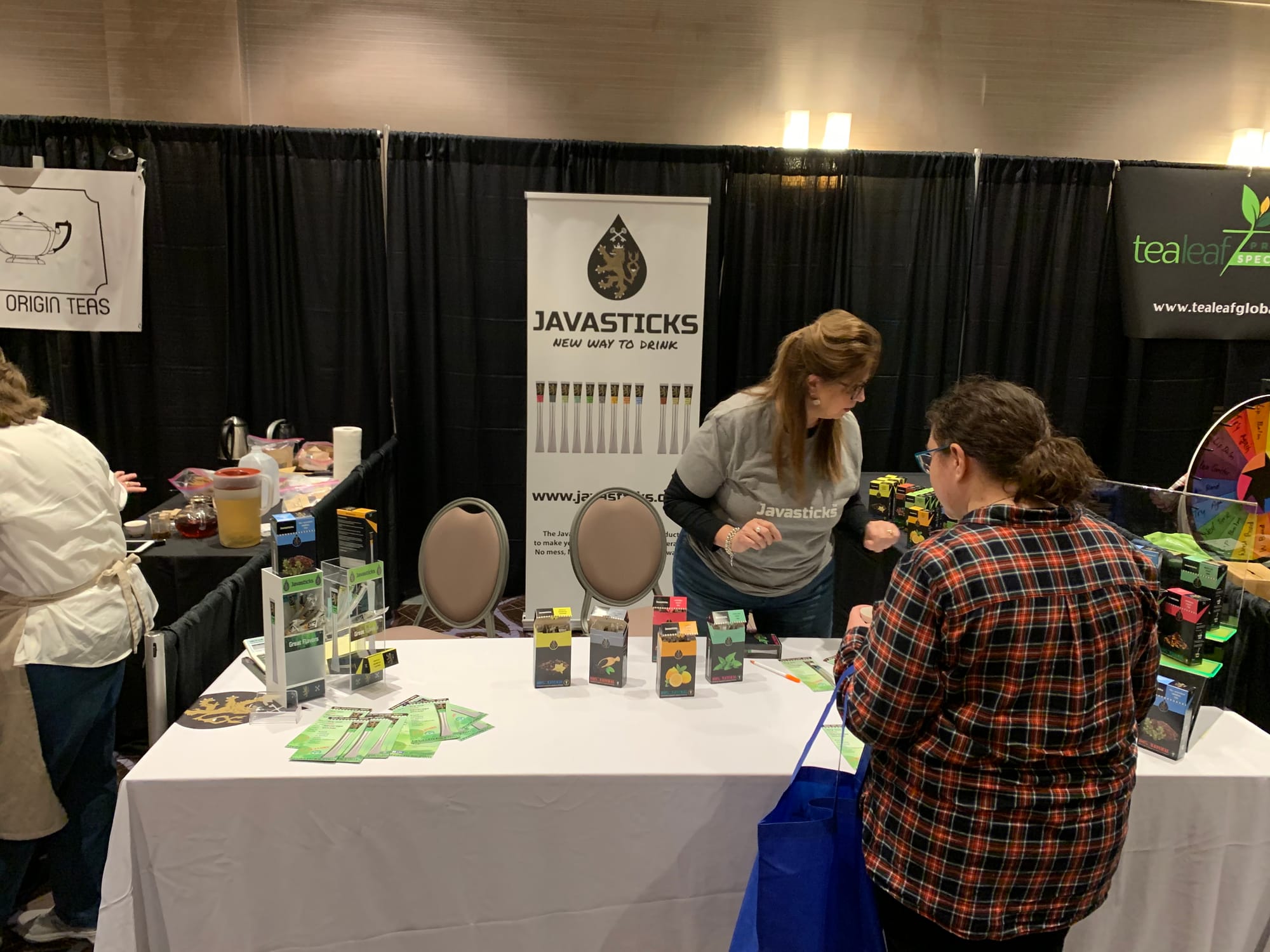 Our booth attracted a lot of traffic with our unique packaging and brewing method. Many were fascinated with the concept of a tea stick that made it easier to drink tea whilst traveling via plane, train, bus, or car. They were especially delighted by our clever built in filter. Messiness, lack of options, and utensils were a common problem most, if not all, of our guests cited as a problem they had with trying to drink tea while on the go. Our product immediately rectifies that, which excited them greatly.
While the booths around us were serving samples , we opted to give our guests a tea stick of their choice to brew when they're winding down from an eventful day. We did this for two reasons.
For one, we remembered from our last tea show in Canada how overly caffeinated all the guests were from drinking samples all day. They had tasted and sampled so many different types of teas, their taste buds were no longer able to distinguish anything. By giving our guests a sample to take home, their palates have a chance to cleanse themselves. Then by the time they brew our tea stick they are able to detect every fragrance, note, and flavor.
Our second reason was so our guests could have a practical experience with our product. Taking it home and brewing the tea stick themselves allows for them to get a feel on how the product will work into their everyday lives. You can see then for yourself how convenient it is for work, school, traveling, or just as a product for home. That is not an experience you can have with a sample or with a demonstration.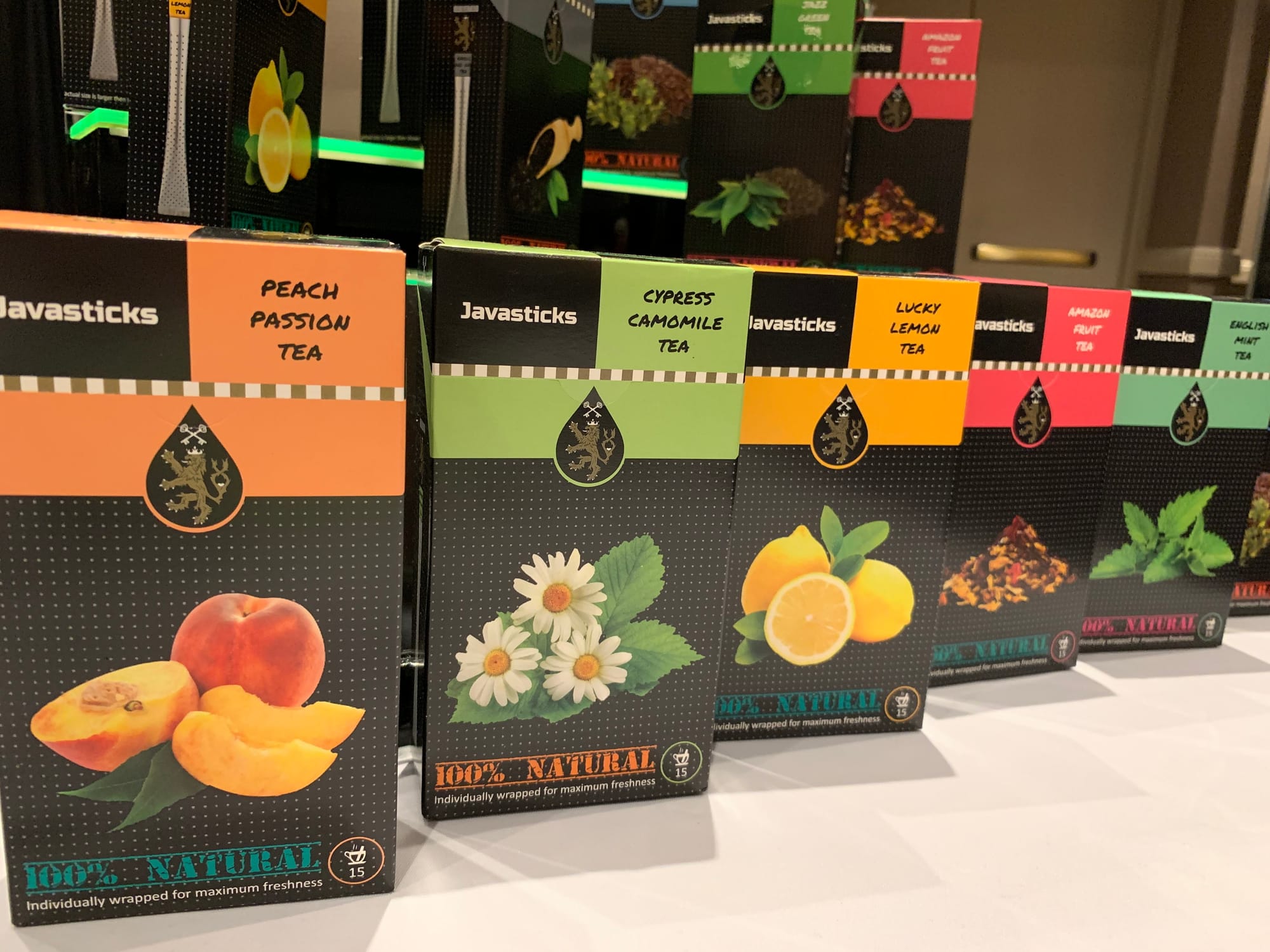 All in all, it was a wonderful event. The staff and volunteers were extremely nice and helpful to us. It was great to be at an event in our city and meet people from all over the globe. A lot of our guests were fascinated and pleased with packaging design, concept and wide range of flavors. People who were at the even for more then 1 day came back to try our other flavors and bought several boxes with our show bundle special. It was fun, inspiring and educational and we look forward to our next tea show!